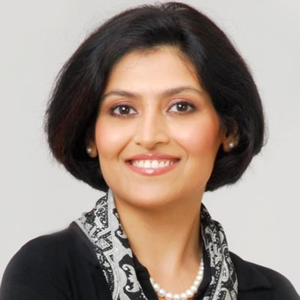 Dr Shikha Sharma, a well-known name in the preventive healthcare sector is a medical doctor by training from Maulana Azad Medical College, New Delhi. It was in her days of practice as a Junior Doctor in the Department of Cardiology when she realised most of the patients had no idea about the cause of their problem or were unaware that this all could be prevented with right eating habits and lifestyle. This shaped the desire to work for the preventive healthcare with the scientific approach and NutriHealth Systems was set up. The Organization Raised Funds from Venture capital fund based out of UK in the year 2015 for its next phase of expansion and was re-branded as Dr Shikha's NutriHealth.
Dr Shikha's NutriHealth is a pioneer in integrating the concept of Nutrigenetics combining modern medicine techniques and the principles of Ayurveda. The organization works on a tele-nutrition centralized model & serves client across the globe. It has over 80% women in its workforce.
Health and Wellness Evangelist – In Media 
Spreading the word of prevention and creating awareness, she is a known face on TV channels, a regular columnist in leading newspapers and has been quoted by various publications, both print and digital. Few of them are Huffington Post, Economic Times, etc. Dr Shikha Sharma is a regular speaker at various associations like All India Management Association, TiE Delhi, Delhi Management Association and many others.She has her weekly column in Brunch for last 11 years.
Recognition & Fellowship
She has been the health adviser to many celebrities, hoteliers, Chief Ministers of Indian states and one Ex-Prime Minister among others.
Dr Shikha has been a recipient of awards and honors for her work in preventive healthcare. She has been awarded Woman Achiever Award by FICCI, Gr8 Indian Woman Award, Women Achiever Award by Bharat Nirman Society. Dr Shikha received an award by the former Union Health Minister of India, Mr Ghulam Nabi Azad. Rashmi Bansal's book 'Follow Every Rainbow' features Dr Shikha Sharma, one among the 25 women entrepreneurs who took challenges and became an inspiration.
India Today's 50 Young Achievers list featured Dr Shikha Sharma. She is a recipient of Aspen Global Leaders Fellowship (India Batch 3), which is awarded in Aspen, Colorado, USA. She is also a fellow of the BMW Young Leaders, a non-profit foundation run by the German car company, BMW.