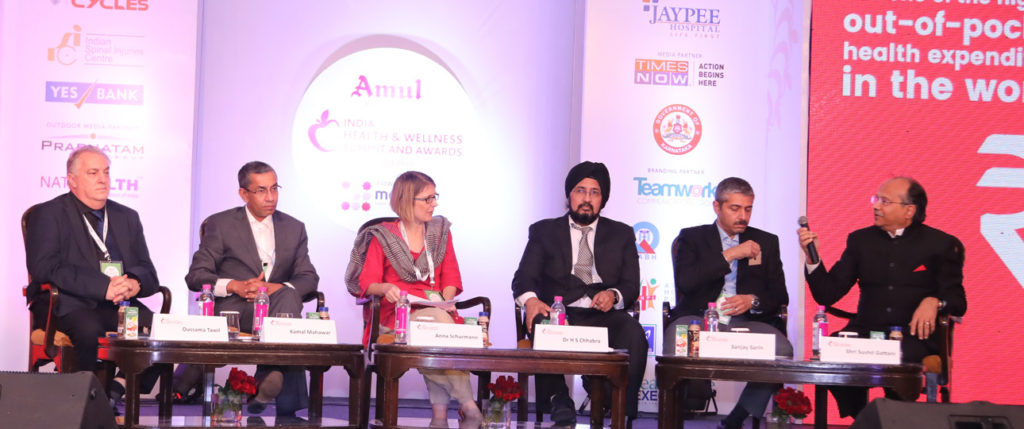 Putting the Care Back in Healthcare
Healthcare today is all about giving back the power of health to the people. Whether it is about making better lifestyle choices to prevent disease or talking to the doctor about treatment options and people at the centre of the system.
Speakers on the panel-1:
Anna Schurmann, Public Health Consultant (Moderator)
Dr Sanjay Sarin, Head, Access Programmes, Asia-Pacific, FIND
Dr Sushil Gattani, Chairman, Medics
Dr Kamal Mahawar, UK-based surgeon, author of The Ethical Doctor
Oussama Tawil, India Director, UNAIDS
Re-looking at the basics of Healthcare
Medical care has given us longer, healthier lives than all our past generations, through the great building blocks of improved skills, medicines and technology. But it's also true that vast numbers in our country don't have access to basic healthcare. What is our health 2.0 plan?
Speakers on the panel-2:
Dr Bobby John, Managing Director, Aequitas Consulting (Moderator)
Dr Arun Kumar Panda, Additional Secretary, MoHFW
Sidhartha Roy, General Manager, ROCHE DIABETES CARE INDIA & HEAD, APAC SUB-REGION 1, Roche Diabetes Care
Dr Manoj Luthra, CEO, Japyee Hospital
Dr H S Chhabra, Medical Director, Indian Spinal Injuries Centre