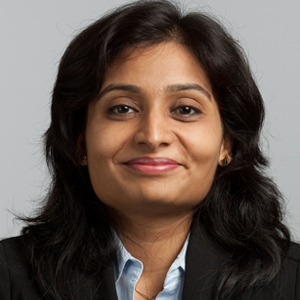 After completing her engineering degree in Electronics & Communications, Miss Patel did MBA from Indian Institute of Management, Ahmedabad (IIMA).
She started her career with mutli nationals like Prudential Insurance and IBM. She then joined the healthcare investment team of private equity firm Actis where she was instrumental in Actis's investment into Sterling Hospitals.
It was her stint at Actis that she realized the need and scope of molecular testing service, an activity that were at nascent stages in India then.
She then started iGenetic from scratch with a committed to provide quality diagnostics in Tier II and III cities and rural areas at affordable prices. She was instrumental in attracting investment from marquee investors such as Manipal Education & Medical Group and CDC which is UK Government's private equity arm. Before MEMG and CDC, she raised Rs 6.5 crore from high net worth individuals.
Miss Patel has been rightly selected by Forbes India to be one of the women power trailblazers for the year 2018.
In Near future, she plans to take iGenetic to greater heights and the company will continue setting new benchmarks in diagnosis of serious issues such as critical care infections, cancer, infertility, neurology and others. iGenetic is already earned the stature of being the only diagnostics company in India to that can deliver a septicemia (infection of the blood) test report within 24 hours. With a mission to touch a billion lives through the services of her company, Miss Patel plans to take iGenetic's presence to Sri Lanka, Middle East and other neighboring countries.
She is socially inclined and is personally contributing to several NGOs. Education in the country and skills are areas dear to her and she is involved with two foundations – Skills Foundation which is building and managing schools for remote areas in Bihar and Adharshilla which funds and manages schools in Madhya Pradesh.
When she is not working, she is globe-trotting being an avid traveler. She is also passionate about health and runs and cycles everyday in her free time.